So I'm working on my Q1 newsletter (for work) and I'm writing two articles about currency updates, one on the pound to polymer and one on the euro sticking with paper. I thought I'd pop over share some high level info and see what you all think?
As a banknote "professional" (I can call myself a professional because I make my living off them right?), I really like polymer notes. Other than the upfront retooling expenses, I think the features and costs of polymer notes just make more cents. (get it "cents"
:08:)
Polymer banknotes are resistant to dirt and moisture, so they stay cleaner longer than paper banknotes.
Polymer banknotes are secure. They incorporate advanced security features making them difficult to counterfeit, while further enhancing the strong security of Bank of England banknotes.
Polymer banknotes are more durable. They last at least 2.5 times longer than paper banknotes, so they will take much longer to become "tatty", improving the quality of banknotes in circulation.
GBP:
to start with a new Churchill fiver, followed by a Jane Autsen tener in 2016 and '17 respectively.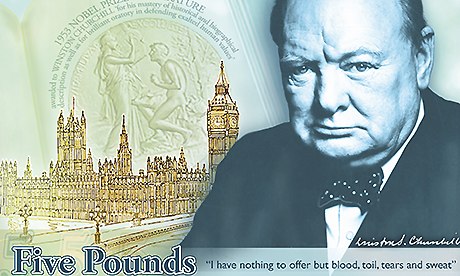 http://www.theguardian.com/business/...hurchill-fiver
EUR:

Sticking with their new "Europa series" in paper and added a new fiver in March '13 and just reviled the new ten with a protective coating estimated to double its lifetime.
http://in.reuters.com/article/2014/0...A0C0JQ20140113
Canada, Aussie, Kiwi, and Mexico have been using polymer bills for a while now. Japan would be intersting to see switch as they take great pride in yen and their notes are usually very clean and I've heard some of their ATM's steam clean notes between uses. (who ever pits $ INTO an ATM?
) I can only imagine what people in the US would say if we switched. "Obama is literally trying to devalue the greenback again" and then all the idiots would buy more gold...)
What do you all think?
Good/bad move to stay ahead of counterfeiters?
Good/bad move for public health and safety?
Good/bad move to extend the life of bills and reduce costs?
I don't care, never lasts long enough in my pocket to notice?