Hey Wampers. I've been back from Shanghai for almost a year now. So I figured I should drop in and show you what I've been working on.
Wire Armature:
Base sculpt and then kneadatite greenstuff texture: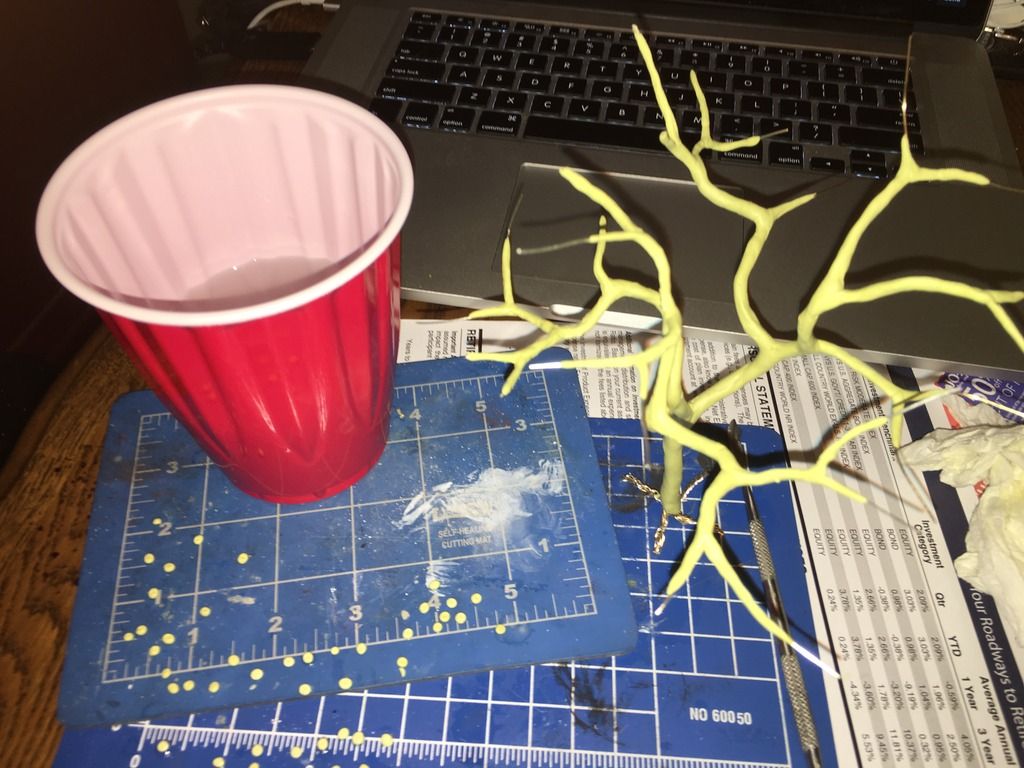 Application of leaf structures. They are acid etch brass that I did myself. It was a surprisingly simple thing to do once I got it figured. It did take about 10 attempts to get a process that worked though. >.< I have a lot of extra muriatic acid lying about that I won't be using now.