This is my entry into the online summer contest over at the Reaper forums. He was originally going to be part of a local game store contest, but I thought the deadline date was a week later than it actually was...
Thanks to everyone who helped me along the way--Midnight lurker for her critical eye, MamaGeek for her suggestions regarding monkey skintones and bananas, and Anne, Orki, and Shanerozzell for their ideas on basework and setting the scene.
Here are a couple of detail shots as well: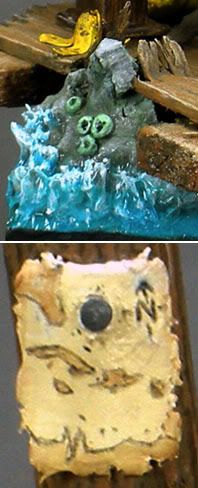 Happy to hear any critiques you may have and if you have any questions regarding the piece itself (recipes, technique, etc), fire away!
Vote linky:
http://www.coolminiornot.com/286677