Here is my latest completed miniature: a 1/57 scale cowboy sculpted in a 50:50 mix of green stuff and MagicSculp. The piece is based on an artwork by Frederic Remington and will be a gift for my dads birthday (he loves cowboys & indians).
...and the original artwork: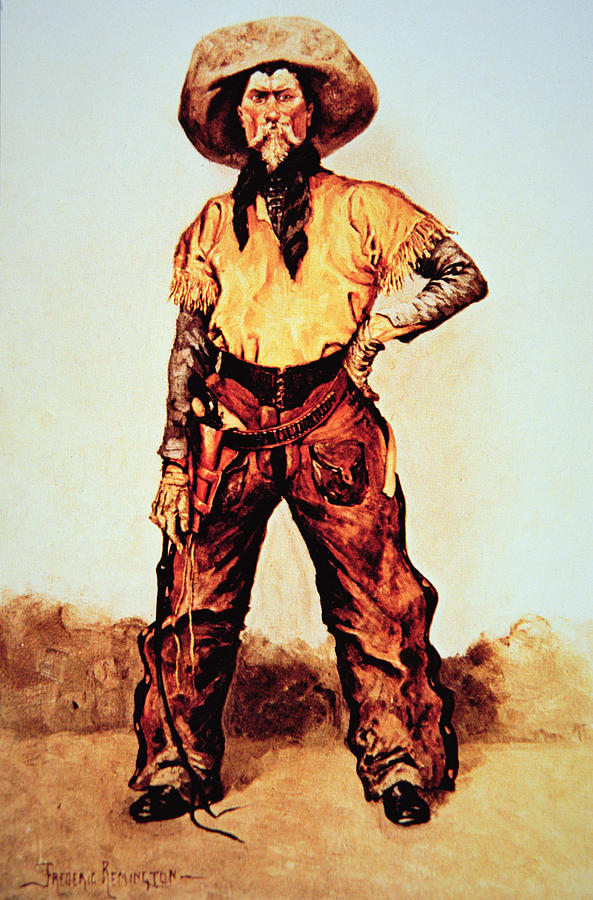 I had hoped to have this piece both sculpted, based and painted by tonight, but sadly it was not meant to be. I'm sure that I will claim it back at some point to finish off the job! If it wasn't for the deadline there is much I would have refined, resculpted or even done completely differently. On the whole I'm pretty happy with this guy and would certainly say it was my first credible attempt at a human sculpt!