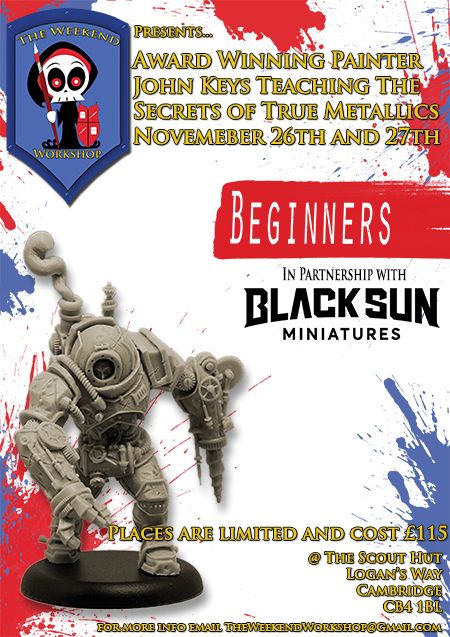 John will take you from the fundamentals of creating simple but strong metallics into the more complex elements of painting metallics such as adding light sources, pigments and using colour theory.
The workshop will be broken down into 4 segments and be divided between demonstration, practical application and feedback.
Day one covers the basics of metallics, what colours he uses, his wet blending application and a little theory on light. The day will be a mix of demonstration, talk and you sitting down to paint. Essentially we use day one lock in a foundation for you to build off.
Day 2 slowly increase in complexity as John will cover more advanced theory on light, colour and texture as well as juicing and glazing. You'll learn how to texture your metallics, how to use rust, pigment and graphite and how to gain contrast using colour theory. Day 2 is used to explore, demonstrate and have you repeat and process more complex techniques and ideas. Day 2 will allows you to build and practice the metallics skills you'd use in display standard painting.