This July saw the eleventh edition of Agram Arena Summer tournament in Zagreb, Croatia. Held over two weekends in the scorching heat of Croatian summer, this year saw some small changes in the format of the event but the main traits that make this an event not to be missed if you are ever in this part of Europe remained unchanged. Tournament is free for all the participants with soft drinks and refreshing beverages served throughout the event, first time comers get a one night accommodation free as a part of our "try-once-see-if-you-like" policy and the lunch is provided for 10 Euros for both days.
First weekend, July 13th and 14th, there was a Malifaux tournament and free demo gaming. Visitors and all interested could play any and all of the following games:
- Malifaux (both days)
- Infinity (July 13th)
- Lord of the Rings Strategy Battle / Hobbit (July 13th)
- Flames of War (July 14th)
- Warmachine / Hordes (July 14th)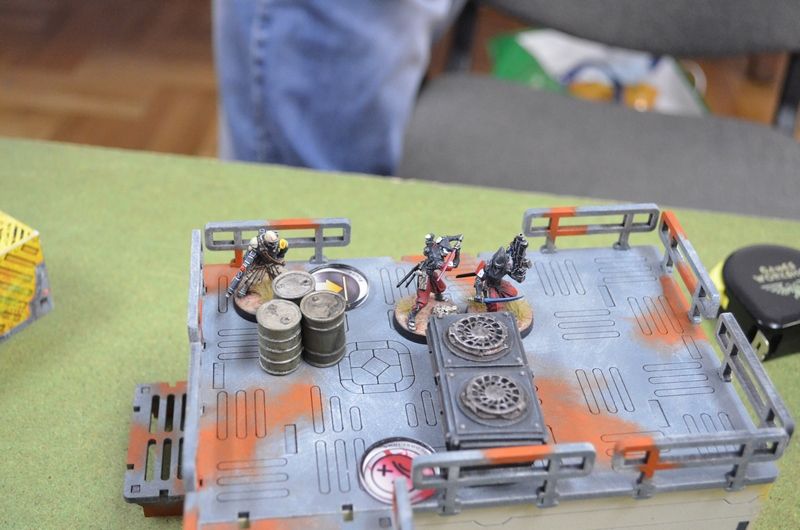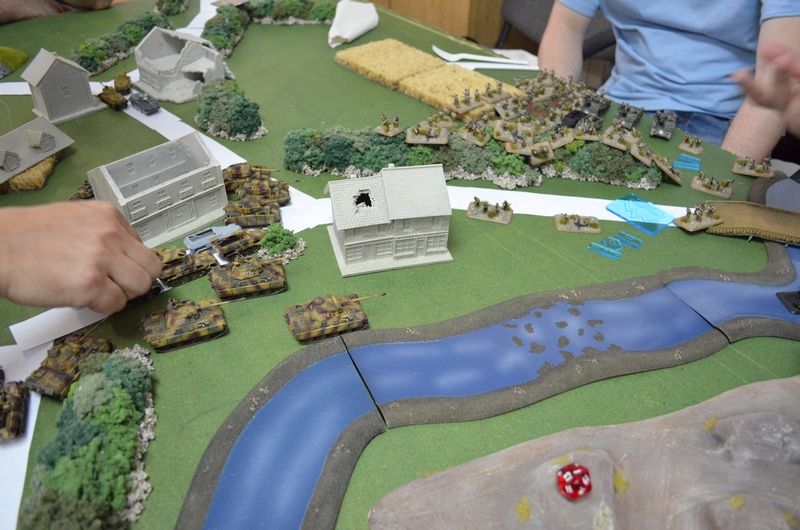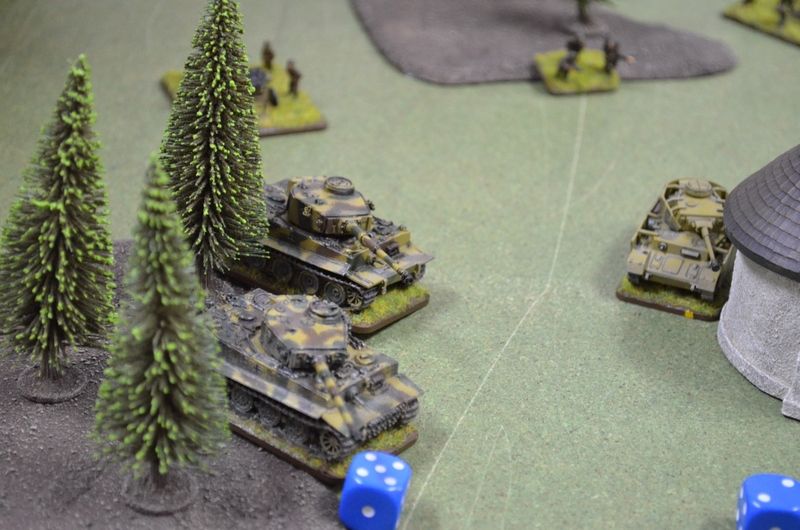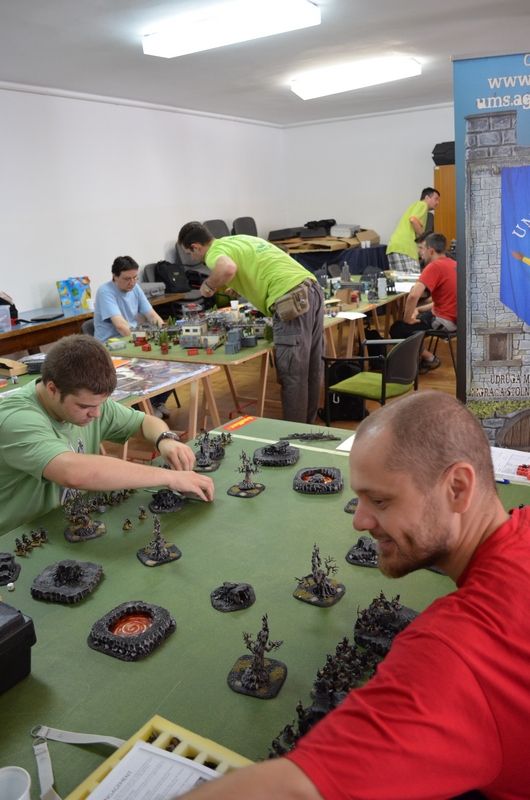 The Malifaux tournament was held on both days with three 25SS rounds and three 35SS rounds topped of with a final multiplayer (4 players per table) grand finale. The weekend was fruitful for three Wamp members. Guardian came in second overall, Gujozec won the Best counters/markers and Best Supply Wagon awards and Demonn won the Best Painted Crew Award. Generous sponsors of this event were: Wyrd miniatures, Micro Art Studio, Hangar 18 Miniatures, Systema Gaming and Art Zumbur.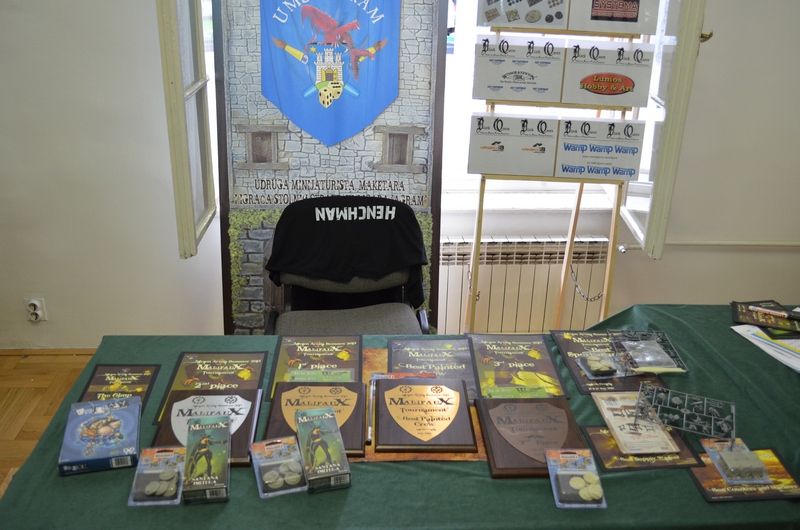 Here's a short statement form Wamp's own Guardian:
"
Agram Arena Summer Malifaux Tournament - What a great weekend in Zagreb!
First thing that struck me the moment I entered the venue were the boards! Oh, how awesome they looked... There were several different themes: wild west, urban streets, forested and (my absolute favorite) japanese oriental (Ten Thunders). Its obvious how much effort and thought the organizer put into the terrain and setup. Every board had the same configuration of terrain and yet looked so different, which is awesome for a tournament based play, since this way no player gains an unfair advantage.
There was a nice variety of crews and factions represented. I got to play against every faction (except Guild, since I was the only one), including the gremlins :)
The crews I encountered were: Yan Lo, Viktorias, Ramos, Ophelia, Pandora and mr. Badass himself (h8 my m8 von S.)
I ended up placing 2nd with the Lady Justice crew, which netted me a nice little Santana model!
Which reminds me, yeah, absolutely AWESOME prize support, cudos to the TO!
Now the wait begins, 365 days to the next Agram Arena Summer M2E!
Hope to see you all there!
"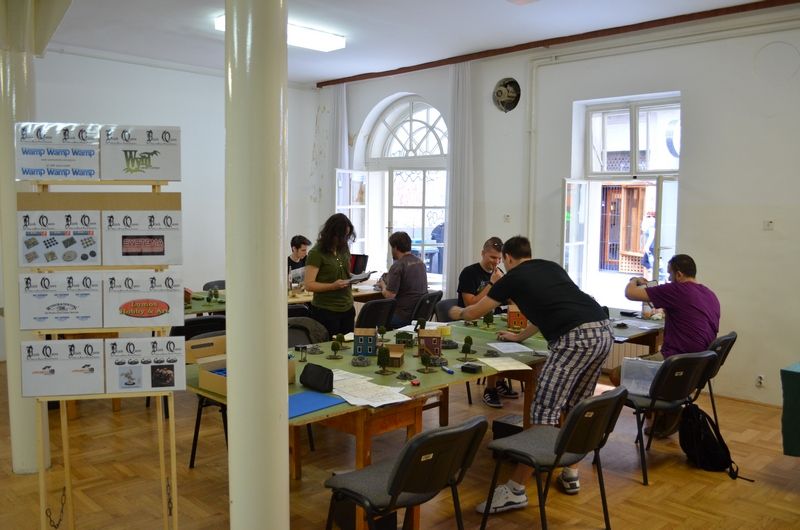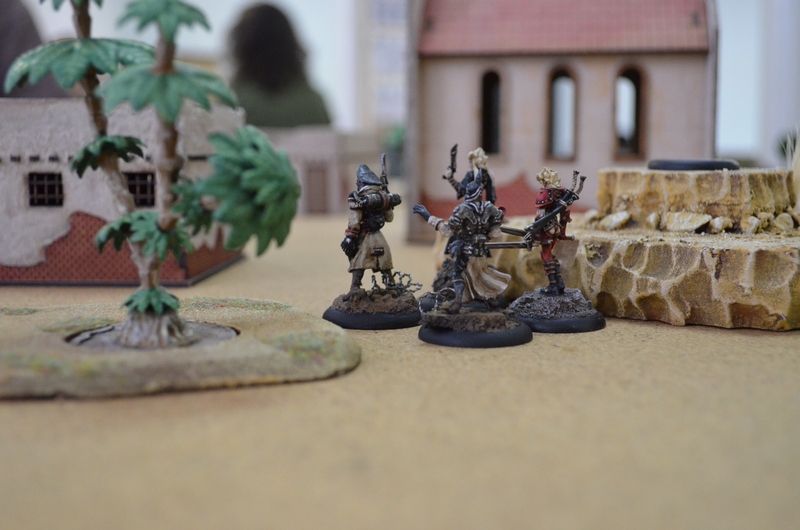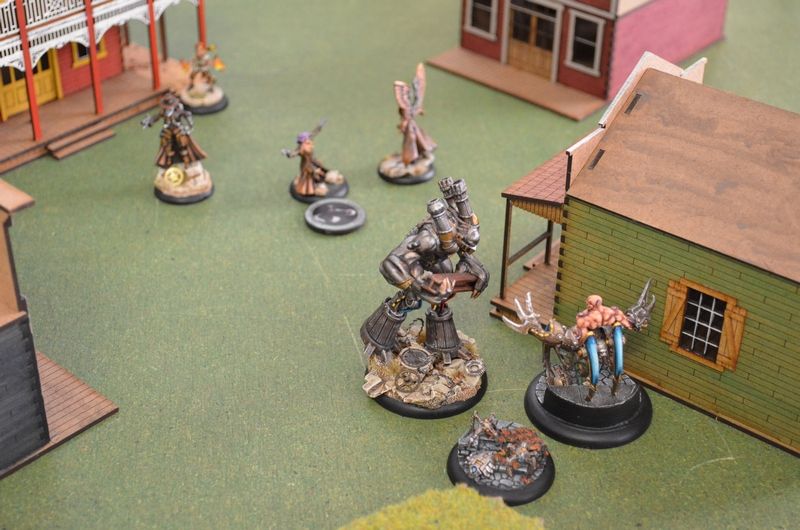 On July 20th and 21st, as part of the second weekend of Agram Arena Summer there was a 40k tournament and the Black Queen Hobby and Miniature Painting Competition. Competitors from Slovenia, Serbia, Austria and Czech Republic along with people from various parts of Croatia participated in both events. The 40k gaming had 5 rounds in all and lasted throughout the weekend. Wampers continued harvesting prizes, with Guardian leading the way once again with 10th place in 40k tournament with his cool looking Tyranid army (after only 5 or 6 games prior to the tournament) and netting two golden (one for his awesome Wastrels from the Wyrd 2013 competition on Wamp) and two silver medals medals.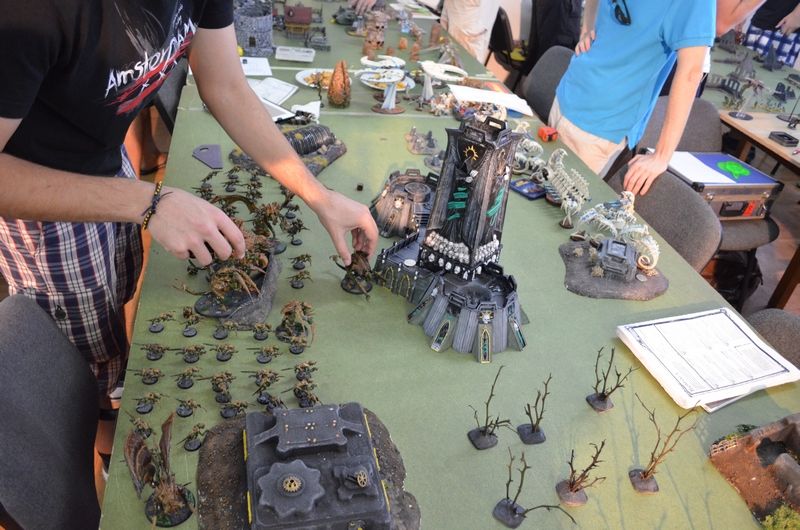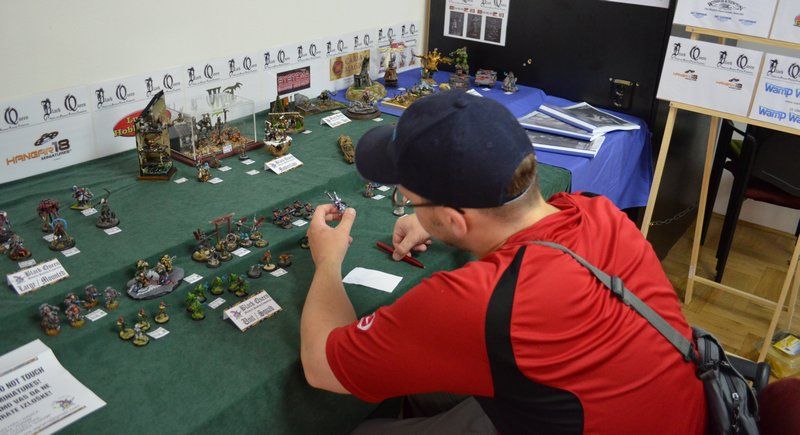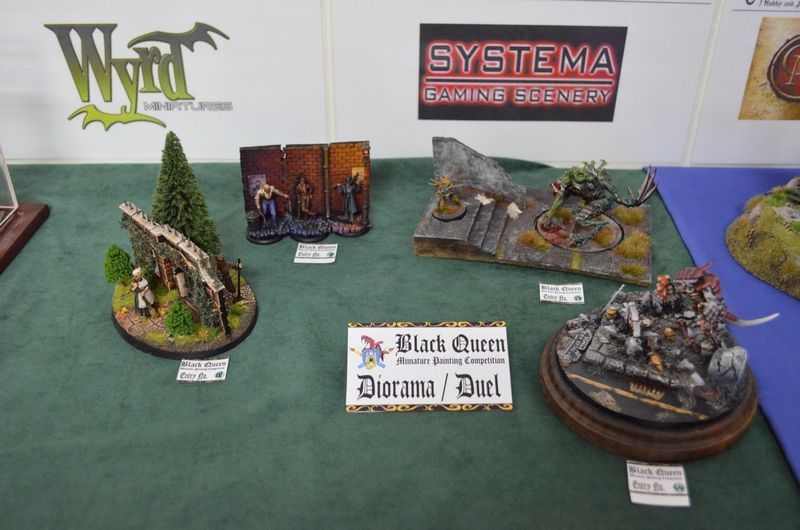 Gujozec and Demonn were judging the painting of the 40k tournament which this year provided some great looking armies, especially the Tau Army from Austria and the Blood Angels from Serbia who fought a hard battle for the best painted army award with the Tau(strians) winning by just one vote.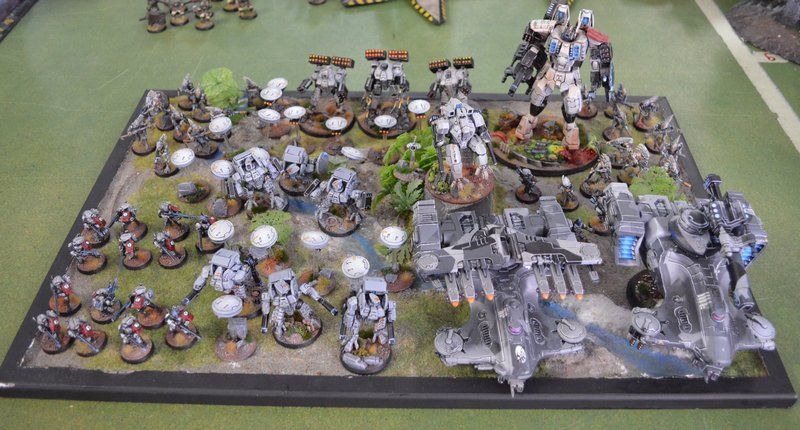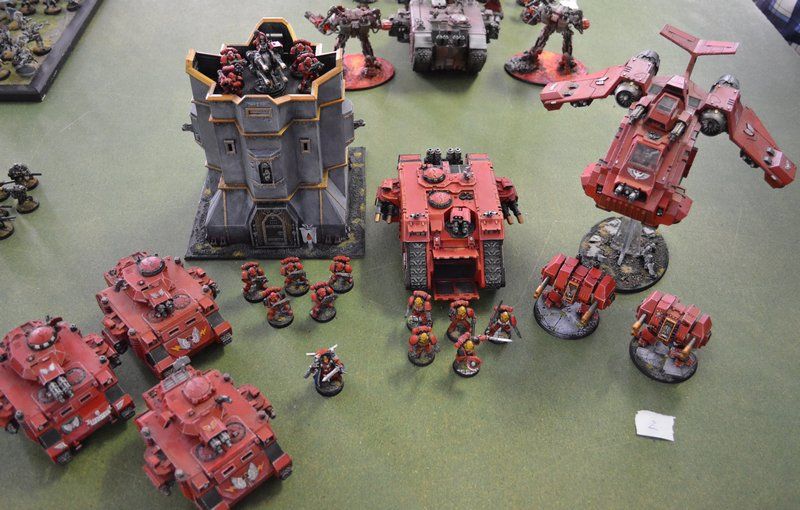 A brief comment by Wamp's own Gujozec:
"
Being a painting judge at a tournament can be a challenging task. Since the grading of the armies takes place during games the judges have to be swift in their inspection as to not steal too much time from the players, but at the same time take a good look at the models running across the board. We have very straightforward although elaborate and strickt rules, which made things much easier. And most of the players were really nice and eager to have a brief chat about their armies (especially their conversions). Some of the categories being judged were bases, shading/highliting, details, uniformity, heroes and converting. Overall, the standard this year has improved which made our jobs that much easier and more plesant. I had a good time.
"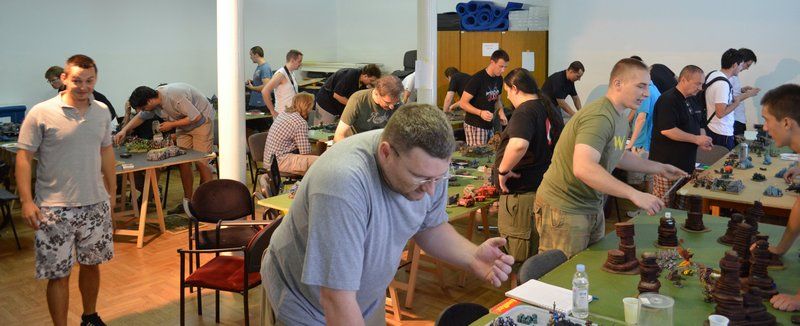 Sponsors of the second part of Agram Arena Summer 2013 were: Wampstore, Micro Art Studio, Carta Magica, Art Zumbur, Kabuki Models, Phlegyas Art, Terrible Kids Stuff, Infamy Miniatures, Lumos Hobby and Art and Hangar 18 Miniatures.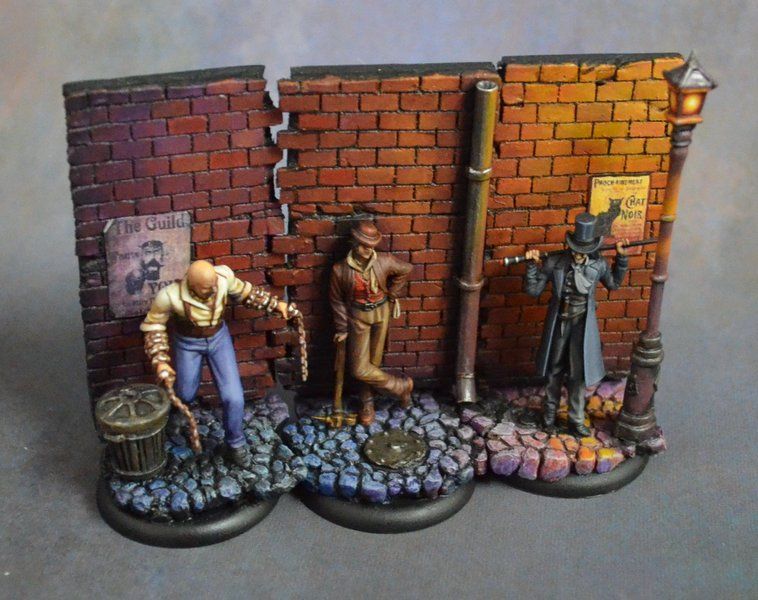 UMS "Agram" would like to thank all the sponsors of this event, most notably Wampstore who were kind enough to provide us with the main prize for the Black Queen Hobby and Miniature Competition.